LGBTIQ+ communities
Working with community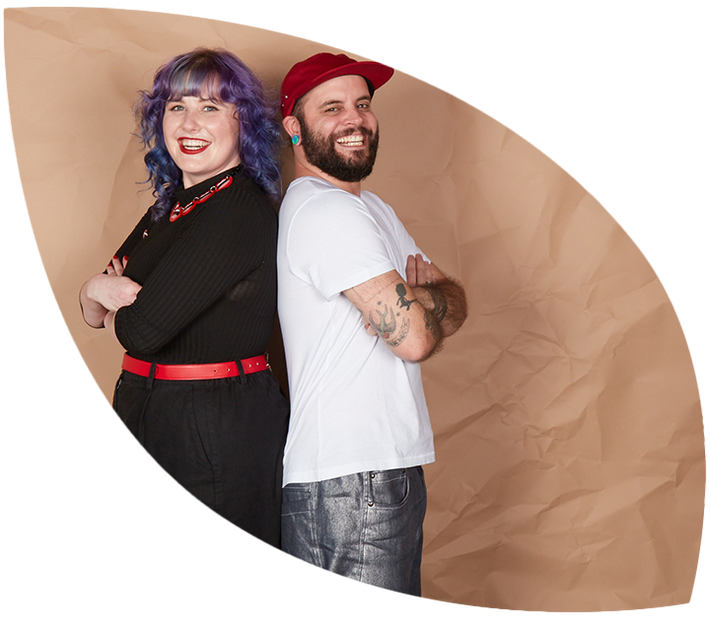 Cervical cancer screening for LGBTIQ
Information on evidence-based strategies for healthcare services to engage with the LGBTIQ+ community on cervical screening is available at the National Cervical Screening Program website. The following evidence-based strategies have been effective in engaging women who identify as LGBTIQ+ and have a cervix in cervical screening.
Health services and community organisations play an important role in increasing cervical screening through:
Communications and education. Inform lesbian, bisexual and same-sex attracted women, and transgender men who have a cervix, that they are at risk of cervical cancer and encourage screening. When appropriate, use terminology and images that encompasses diversity of sexual orientations.
Training. Encourage health service staff and community staff working with the LGBTIQ+ community to undertake Lesbian, Gay, Bisexual, Transgender, and Intersex (LGBTI)-specific cultural sensitivity training.
This case study illustrates the results of a campaign to raise awareness of cervical cancer screening amongst this community.
Breast cancer screening for LGBTIQ
BreastScreen Victoria provide services that are inclusive, welcoming and accessible to LGBTIQ+ people. Throughout the year, they run breast screening sessions for LGBTIQ+ people at the Rose Clinic in Melbourne's David Jones (CBD), designed for people who feel more comfortable being screened during LGBTIQ-specific sessions. They also run sessions for trans and gender diverse people. To find out more about the Rainbow Rose sessions call BreastScreen Victoria on 13 20 50.
BreastScreen Victoria are committed to making sure our services are inclusive, welcoming and safe to LGBTI people, visit their website to learn more.