Culturally and linguistically diverse communities
Working with community
Community consultation is important, here are some tools to help.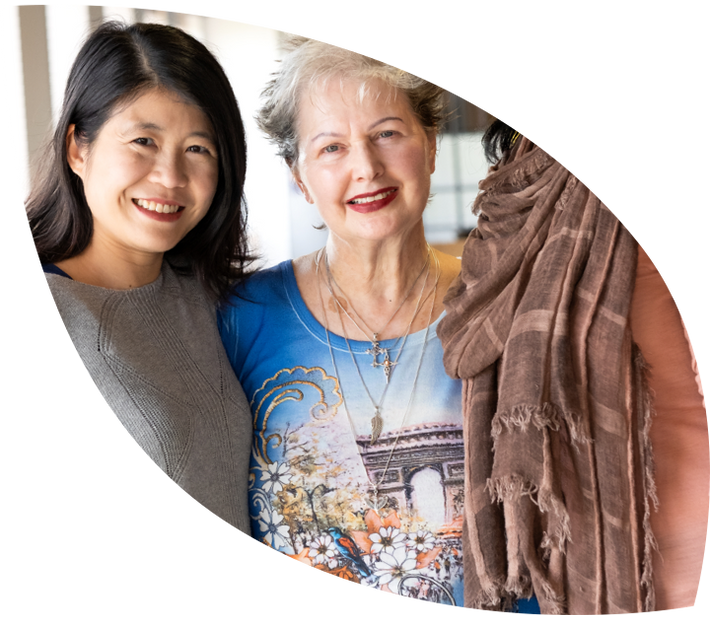 Almost 30% of Victorians are born overseas from a range of 246 different countries.1 With so many diverse cultures and beliefs, it is important to always consult with community members and stakeholders to ensure programs and services are culturally safe, appropriate and effective at addressing unique barriers.
While there is no 'one-size-fits-all' approach, here are some common strategies Cancer Council has found to be effective at addressing barriers to screening:
Increase knowledge about the benefits of screening
Discuss the survival rates and stories of cancer survivors to give people hope
Use family as motivation to live longer to address fatalistic attitude towards a cancer diagnosis
Provide access to interpreter service if required
Benefits of screening should be emphasised instead of risks of not screening
Emphasis on prevention and symptom recognition, so patients notice changes in their body during the initial stages of a disease
Below are two videos developed by community engagement specialists, from Cancer Council Victoria, that share valuable leanings from working with the culturally and linguistically diverse (CALD) communities. The first video discusses how to run an effective focus group with community members, encompassing why focus groups are important, recruitment strategies and learnings from community consultation.
The second video discusses the principles and some practical strategies on community engagement, with a particular focus on engaging with the Filipino, Thai and Chinese communities to address viral hepatitis and liver cancer.
Peer education
Peer education in cancer prevention means working with members of a particular community so they can generate positive changes 'in community' and peer-to-peer. These changes can occur at the individual level, through influencing knowledge, attitudes, beliefs and behaviours, or more broadly, by modifying their community's norms about cancer prevention.
Depending on the community and the level of stigma about particular issues, peer education may be an effective addition to an existing suite of strategies to increase cancer screening. For an example, refer to the community action group and champions case study.
The peer education manual is a comprehensive downloadable resource and using examples, discusses how to use peer education as a tool to increase cancer screening.
Generating awareness and understanding through targeted education and communication
It is critical that strategies meet the identified needs of the target community and address specific barriers. In-language resources are particularly helpful so that the screening process can be understood and adhered to. Education led by individuals from the same community as the target audience, who are trained to provide education, emotional and logistical support and advice are more likely to be successful as the content is culturally specific and sensitive. Targeted media and social media strategies have also been shown to effectively increase the reach within communities. The South Asian Bowel Campaign is an example of this.
Importance of GP endorsement
Studies consistently show that GP endorsement of screening tests is one of the strongest motivational factors for people to participate in screening. Similarly, there is strong evidence that pre-screening reminders, and more personalised reminders for non-participants also help to increase screening rates. This has been reported as particularly important to some culturally and linguistically diverse communities, including those from South Asian backgrounds.
Cancer Council Victoria recently pilot tested the use of an endorsement letter sent out by a general practice to all patients aged 50-74, including a large proportion who were from South Asian backgrounds. Evaluation findings indicated that more than 80% of patients reported that the letter helped them to understand why bowel cancer screening was important, and helped them to decide whether to do the bowel screening test or not.
Similarly, a pilot test of an SMS recall and reminder system to follow-up patients who were due (or overdue) for screening in 27 general practices resulted in a substantial increase in screens undertaken in the immediate period after sending.